Pepper was beginning to come around to the dangers of the local Vamp gangs in the city... problem was it wasn't because of the talks her mother Rose had given her, it was because Rose herself seemed to keep more and more Vampire company these days. And now when it was Pepper who tried to talk to Rose she was abruptly told to move out and live her own life if she didn't like how her mother was living hers.


Although Pepper was still worried she had no options but to leave. She wasn't going to stick around while her mother had shady visitors all hours of the day and night. Did mother even sleep these days? Pepper couldn't remember.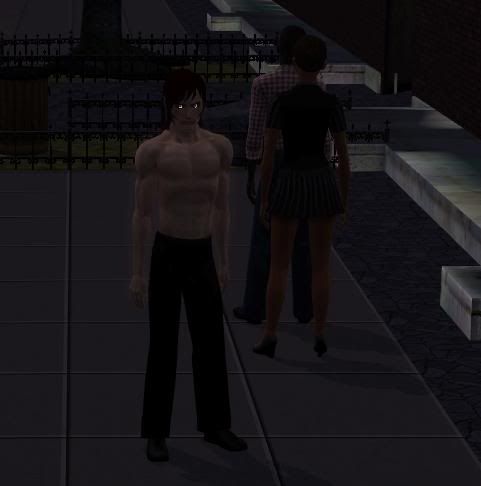 One Vamp in particular seemed to be hanging around her mothers place quite a bit lately.. he glared at Pepper as she packed some bags and left.

Pepper tried getting more info on the local Vamps but those who knew something wouldn't talk...


... others had no real info other than thinking that the local Crime family might be behind not only all the theft in the city but the increased number of glowing eyed gangs that were popping up.



Pepper even tried to visit her own old haunting grounds to get more info ... nothing.


Although there wasn't much Pepper could do about the local Vamp population she realized that she might be able to help with the local hauntings. She assumed they were at least related. So Pepper made the decision to become a Ghost Hunter.


Pepper studied and read up on every paranormal and occult book she could get her hands on. It was long before Pepper learned that Rose had passed on , leaving her all her property which Pepper sold off to buy a nice little house outside the city limits.



With her mother gone, Pepper put all her efforts into her new vocation. It was a messy job but someone had to do it, and Pepper did it well.


There was hardly a night where someone wasn't calling for Pepper's ghost hunting talents. Which was tiring .. but also profitable.


Pepper used her money to make a comfortable home for herself....



... but she was still pretty lonely. She didn't like spending time in the city these days and detested Vamps. Most of whom seemed to have targeted her for attacks. Though she missed her mother she was glad she had passed away before the Vamps had a chance to change her into one of them.



Pepper even hired a live in Butler... hoping he would prove to be good company. But he was a bit too stuffy and didn't seem to really enjoy the humble qualities of Pepper's home. She eventually let him go and just hired a part time maid to help with the household chores since Pepper was away so many hours doing her job.



Until one day... she met someone. Johnny was his name and politics was his game. Pretty down to earth guy though considering his standing in the world of city politics. The two really hit it off.


It wasn't long before our loving couple got hitched. Finally Pepper's lonely days were over.


... it also wasn't long before the two decided to expand their household...


Hmmm, despite aging up Johnny seems to look exactly the same ... good genes!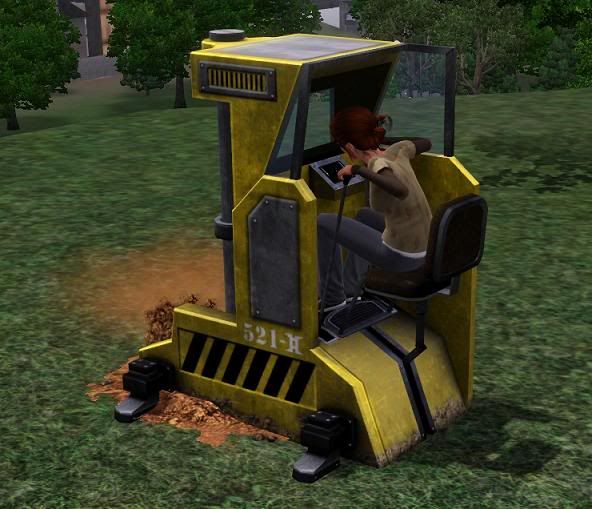 Being with child certainly didn't keep Pepper down. Sure she couldn't really do her normal job but she found a hobby. She loved stones and minerals and so decided to mine for some on their property. Not only did this give her something fun to do while she was on leave but it turned out to be pretty darn profitable as well.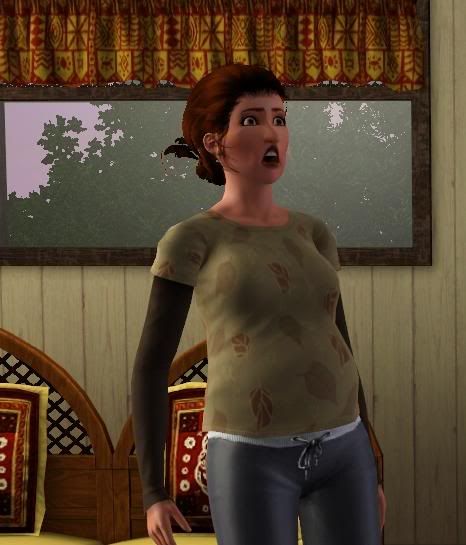 "Was that a contraction?" .... no no ... I think I'll just go take a nap....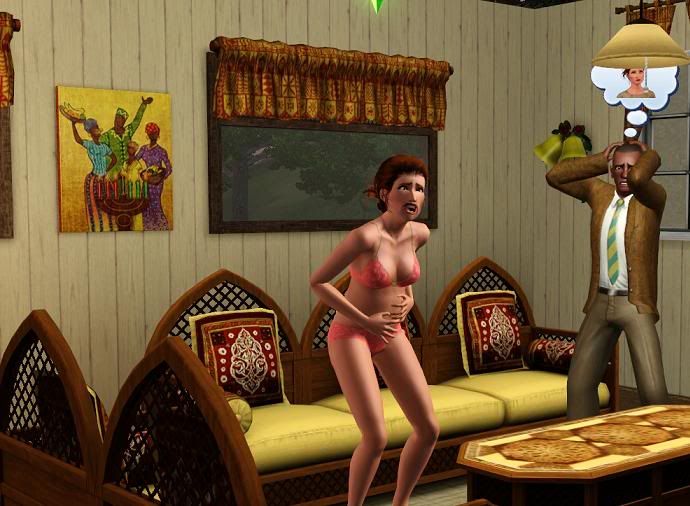 "Ahhh, it was... it WAS a contraction... the baby is coming"

"... my God woman what are you wearing?"

"... my napping clothes... leave me alone cant' you see I'm in labor?!"



Pay no attention to that weird sunken spot on my childs head... she will grow out of it!


And so Seteena Abernathy joins the family .... misshapen head and all.


And Pepper returned to work as soon as possible. The city's ghosts vacation is officially over.


Seteena ages up to toddler... her misshapen head repaired.

Seteena pulled the Career Inventor and randomly received the traits of Eccentric and Artistic.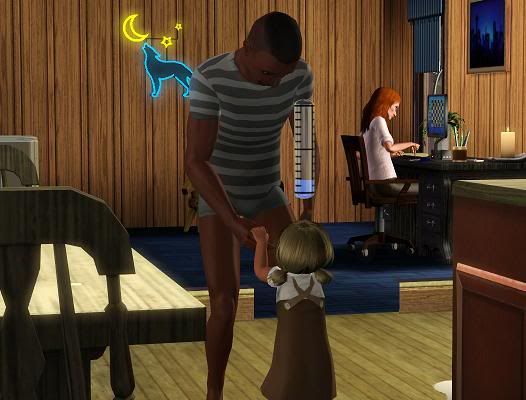 Johnny also continues to climb the political ladder. When he's home he is full on parent, taking time to teach little Seteena all the skills she might need in her future.



Pepper is home less but puts in her fair share of child rearing.. especially making sure that Seetna knows all about the pit falls of the supernatural world.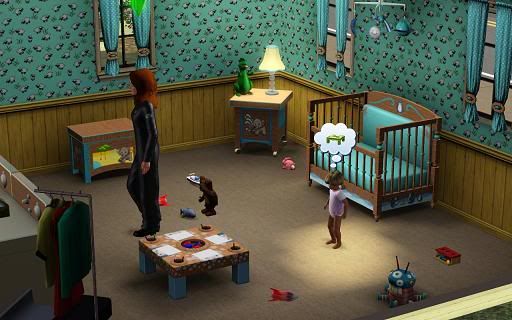 When her parents aren't around Seteena certainly has plenty of toys to keep her busy.



Pepper has reached the top tier of her career.


Reaching the top of her career however was the easiest part... to truly be recognized as the best in her field she needed to be awarded the most coveted of all awards... the Paranormal Memento!


...... some jobs were easy and the ghosts rather friendly.


.... others not so easy.. and some ghosts could be down right nasty!


Pepper actually made some pretty good ghost friends, and of course a few ghost enemies as well!!


Another birthday ... no time for cake as Seteena grows into a child.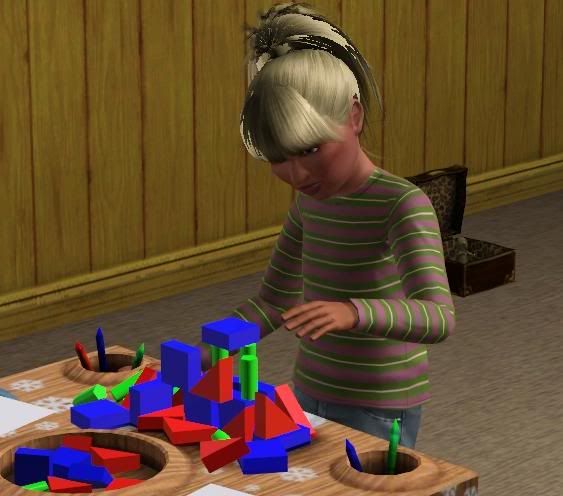 Even as a child Settena seems to entertain herself. She loves building things.
"so I read online that if you put Mentos in a bottle of Coke..... "
Finally a birthday remembered!
... hmmm, Seteena certainly inherited the extremes of her parents already strong features.
..eh... nothing a little bit of make-up and hair can't .... help.
... genetics... funny how they work
More ghost friends for Pepper....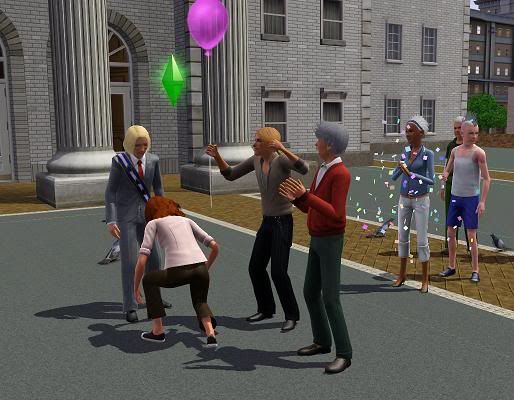 ...and finally !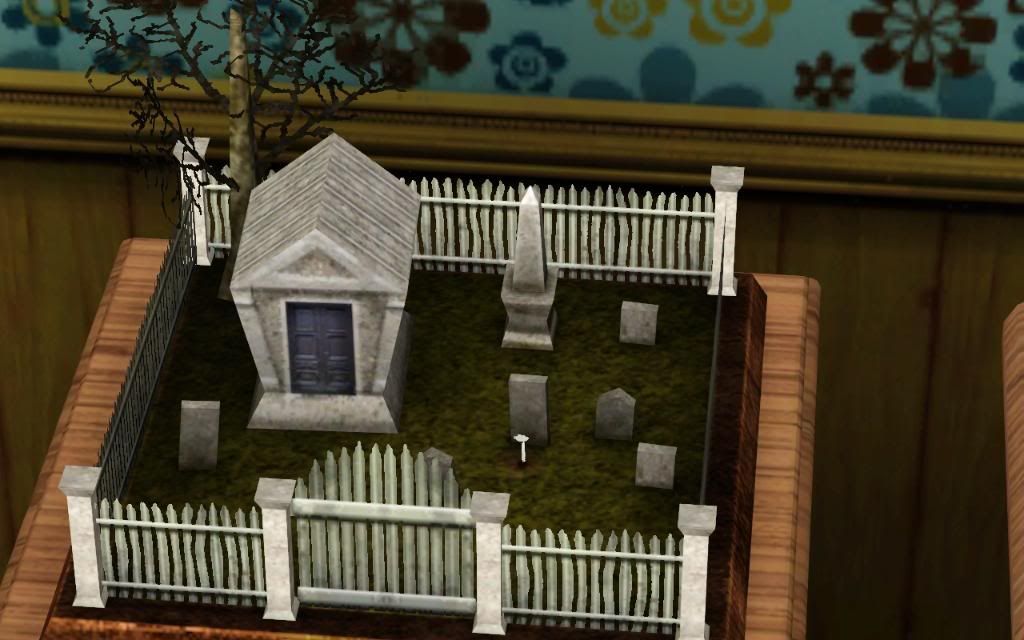 Pepper has finally completed the Ghost Hunter Career-
~ Reach top of Ghost Hunter Career Check!
~Make five ghosts friends and one ghost enemy Check! (** Ok this one was near impossible for me I was unable to meet any ghosts in the cemetery long enough to friend them, then the ONE I did meet and start to make friends with didn't come back, when he finally did show up over a week later the friendship was at zero again. I then tried to bring tombstones to my lot and visit them regularly... over the course of two sim weeks not one ghost showed up on my lot. So finally I decided that the ghosts I met on hunts could count. It took very little time to friend them, even easier to get them to hate you...not sure if this what the challenge meant, if there has been a ghost glitch or what but this is all I could manage in the ghost friends thing. Even those ghosts disappeared on the 'friends' panel as soon as the night was over.)
~ Receive the Paranormal Memento Award Check!